When relocating to a new area, the cost of living isn't always considered. Of course, you consider the cost of the moving van, necessary travel expenses, and final offer on your new house. But once you've arrived in the new town — ready to learn the route to work or see the sights — are you prepared for different gas prices, food costs, and other expenses in the area? This guide will help you combat the rising cost of living and analyze your prospective city so you're better prepared for the move-in day.
Living in Sarasota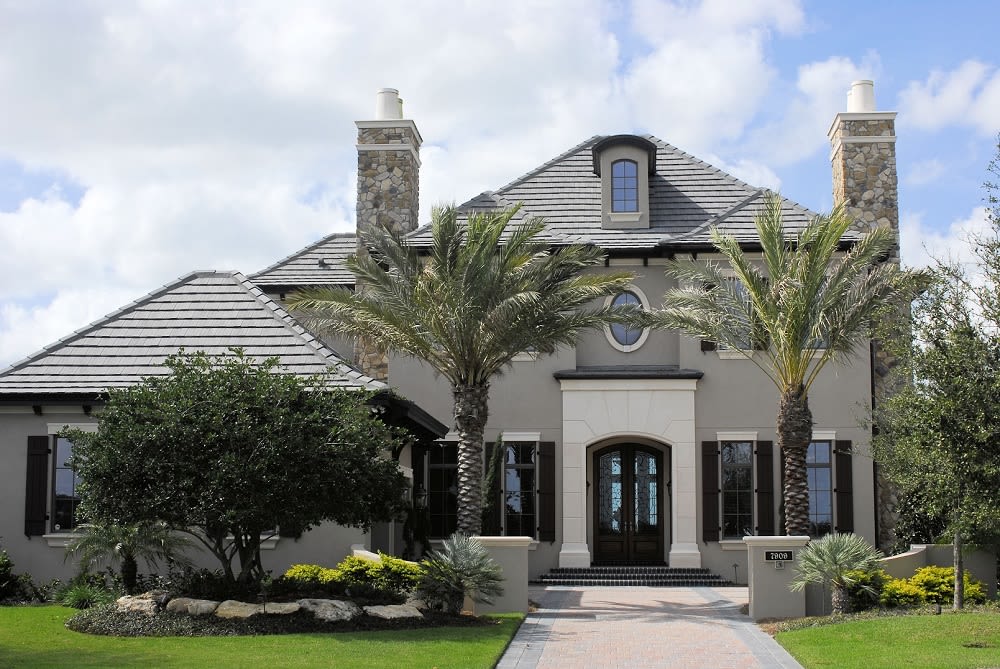 Photo courtesy of Shutterstock

Sarasota is Florida's premiere luxury city, with a rich history of golf, Scottish architectural design, and sought-after attractions. The seaside town promises luxury living within charming neighborhoods and eclectic beaches. Residents are frequently attracted to the coastal climate, thriving arts scene, and high-caliber school systems.
Neighborhoods vary from historic mansions with heavy Scottish influence to modern luxury townhouses overlooking the Atlantic Ocean. Easy access to the Gulf of Mexico also drives new residents and tourists to the exciting Florida city. Sarasota has experienced some recent
population growth since 2020
, and the average home value is on the rise as well. Commuting to work, raising a family, or even settling into retirement are all possible in the desirable metropolis of Sarasota.
Enjoy the affluent neighborhoods
While the cost of living in Sarasota, FL is just slightly above the
national average
, the lustrous historic neighborhoods and pristine beachfront townhouses and condominiums provide endless luxury and comfort. The median cost of a home rests at about $300,000, and home values are climbing steadily year after year. Since the area attracts affluent homebuyers, retirees, and families relocating to the coast, homes for sale in Sarasota keep their value and often appreciate with the proper upkeep and effective listing practices.
Thriving areas within Sarasota include Siesta Key Beach, ranked the
number one beach
in the United States by TripAdvisor. Its white quartz sands glistens along the turquoise-infused waters. The popularity of Siesta Key Beach is owed to its wide appeal, with couples, families, and working professionals alike all flocking to the waves and shopping for townhomes in Sarasota. Retirement in Sarasota is a dream and offers upscale dining, world-class entertainment, and unforgettable sunsets. Rest, relax, and watch as beach houses in Sarasota grow in value and popularity.
Living costs in Sarasota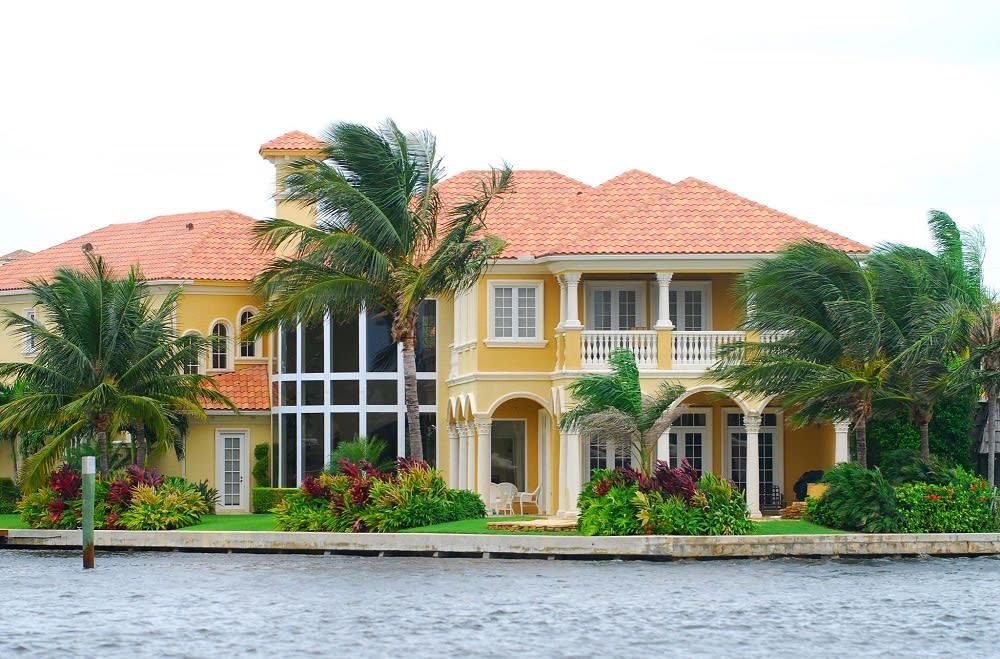 Photo courtesy of Shutterstock

For a highly sought-after area like Sarasota, the cost of living fluctuates. However, the median cost of groceries, housing, and health services hover around the national average. The most extreme cost difference between the national average and Sarasota specifically is the cost of buying or renting a home.

Since Sarasota is a luxury town with an affluent community, select access to the Gulf of Mexico, and a prime location near several summer attractions, rental costs are slightly higher than other parts of the US and Florida. To balance it out, the typical costs of utilities and public transportation are significantly less than the national average. This is based on data collected by BestPlaces, the definitive source for housing data used by Forbes, USA Today, and Newsweek.

Generally, the cost of living is marginally greater in Sarasota than in other parts of the United States. Compared to other affluent towns in our nation's southernmost state, living in Sarasota costs roughly the same as living in any other Florida town. The local economy is currently booming, with unemployment nearly two points below the national average and jobs on the rise. Major industries include retail and service since the town is located near popular attractions like Universal Studios and Disneyworld. While taxes are higher than in other nearby towns, the quality of life and property in Sarasota reflects the higher tax rate. Many listed properties offer modern amenities, updated fixtures, floor plans, and gated community protection.
Sarasota versus other Florida cities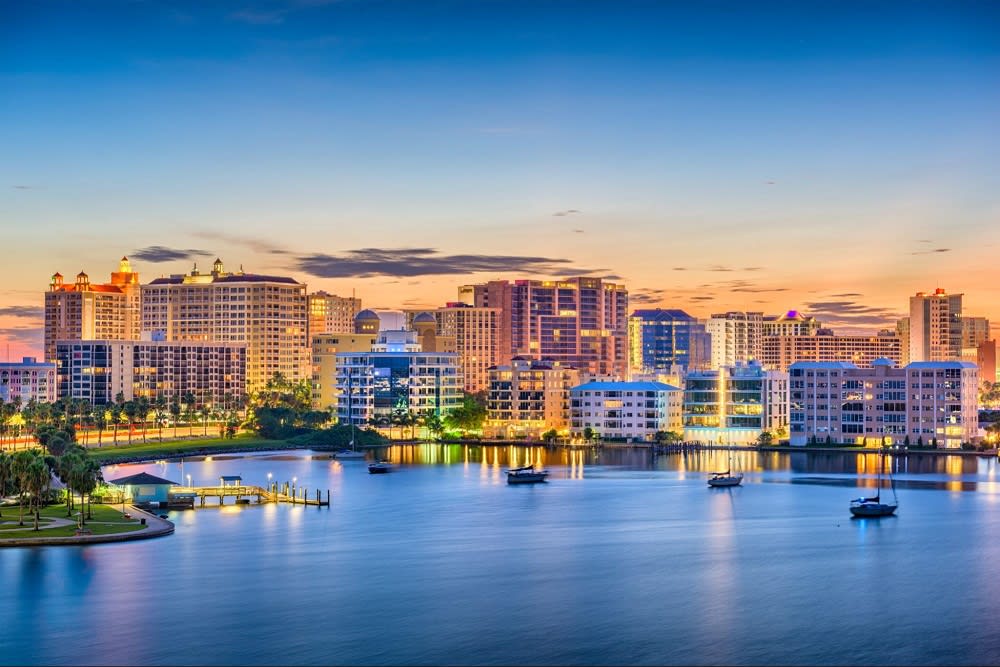 Photo courtesy of Shutterstock
Compared to relevant towns within the sunshine state, Sarasota has been ranked the ninth most livable city in Florida. This
assessment of Florida cities
, arranged by their determined livability, denotes the booming population, with roughly 54,000 citizens supporting the town's economy and housing market. Their findings also define Sarasota as one of the most expensive cities in the world for domestic residency. This higher-than-average cost of living solidifies the strength of the housing market in the refined community. Since living here is more costly than the surrounding areas, housing prices stay significantly higher, creating a seller's market for home listings. While prospective buyers can still find the right price and the right mortgage,the sellers and realty investors that have the upper hand in Sarasota.

Florida is an excellent state for buying and selling luxury real estate. A high cost of living does not always necessarily mean luxury, but in many Florida towns, finer living is met with higher costs. What makes it all worth it are the breathtaking views of the sun rising and falling over stunning beaches, expertly designed townhomes and condominiums, and quality educational facilities.
Sarasota County Schools is home to Pine View School, a premier public school continuously
ranked the #1
elementary, middle, and high school in the state of Florida. Several families flock to Sarasota to take advantage of the excellent schools, rich communities, and non-stop seaside adventure!
Learn more with a luxury realtor
Your greatest asset when comparing the costs of living in luxury towns like Sarasota is an experienced realty team. Melissa Gissinger is ready to lend her knowledge and experience to any prospective buyer. She proudly resides in Sarasota, where she has established deep roots and even deeper relationships with her neighbors and fellow community members.
Read more about Melissa
, her impeccable sales team, and the luxury properties that are available in the greater South Florida area.
To further compare Sarasota to other neighboring towns and communities, look through
this informative guide
to learn all about the surrounding affluent areas. Meet with Melissa to browse her portfolio, explore investment opportunities, and find your dream home in Sarasota.